Home Page
Explore the sciences at DSU
The College of Mathematics, Natural Sciences and Technology is home to five academic departments, and two ROTC programs (Army and Air Force).
Undergraduate Applicants
Log in to the Undergraduate Application.
Graduate Applicants
Log in to the Graduate Application.
13%
STEM-related job growth
500
students majoring in the CMNST
1-in-10
jobs in the U.S. is STEM-related
Changing Lives Through Research in Neuroscience
Areas of neuroscience research at DSU include investigating the molecular and cellular causes of Alzheimer's disease, Parkinson's disease and spinal muscular atrophy.
Pursuing Responsible Solutions Through Sustainable Chemistry
Advancing research in the area of renewable energy via the development of materials is made possible by advances in nanotechnology.
PhD at 22 years old
DSU and the Department of Chemistry made history in the fall of 2008 by awarding Dr. Jalaal Hayes his PhD in Applied Chemistry. Dr. Hayes was 22 years old and the youngest student to receive a terminal degree from DSU.
Departments and Majors
The College of Mathematics, Natural Sciences & Technology (CMNST) is home to five academic departments offering 11 bachelor's, seven master's and four doctoral degree programs. Students are prepared for career opportunities and further graduate studies in various science, technology, engineering and mathematics (STEM) areas.
Research & Capabilities
Research projects within CMNST include multidisciplinary projects and centers in the areas of biomedicine, neuroscience, computer and informational sciences, renewable energy, laser optics, laser-based technologies, biophysics and more.
Biomedical Research
Biomedical research at DSU, a collaborative and interdisciplinary endeavor, is primarily at the molecular, cellular and biochemical level and is focused on neuroscience, cancer biology and virology, biomedical imaging, and bioinformatics and computational biology.
Computational Intelligence and Applications in Mathematics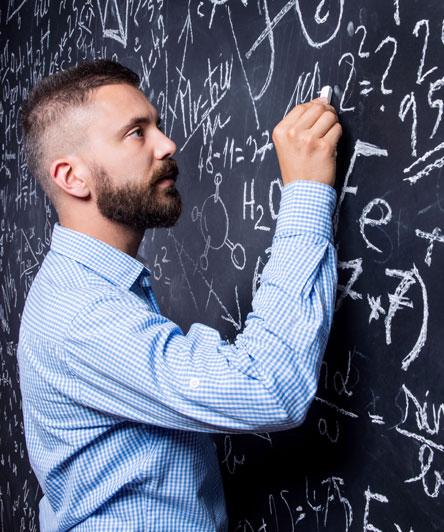 Computational Intelligence is a growing field of interest at DSU. Recent work involves the development and analysis of algorithms, computational geometry, medical images, machine intelligence and video surveillance.
Material Science and Renewable Energy
When molecular engineering and clever processing are synergistically coupled, it allows the chemist to tailor complex hybrid systems that intersect the fields of materials chemistry and renewable energy.
Optical Science Center for Applied Research (OSCAR)
The main goal of OSCAR is to promote multidisciplinary research and education in optics and related fields of physics, chemistry, engineering, computer science, mathematics and biology.
Research Funding and Collaborations
Faculty in CMNST have obtained research and educational funding through various agencies to support research projects and programs, establish centers and support student training. Developing partnerships with private and corporate sponsors, educational institutions, and federal and state agencies is central in establishing viable research programs.
Student Opportunities & Scholarships
Funding your college education and emerging from the college experience fully prepared for the 21st-century STEM workplace is one of the most difficult challenges you will face. There are many decisions to make that will potentially impact your future, in a short amount of time.
You already know that getting good grades is important, but what else does it take to be competitive in the current economic climate? What more should you be doing to better position yourself to further your education? What should you be doing to develop professionally in your field? What scholarships, awards and internships should you actively pursue?
At Delaware State University, your advisor, along with the faculty and staff of the CMNST, are part of a team that is ready and willing to advise and help guide you in what the best possible path is for you.
Our College offers information on several support programs for students of STEM (Science, Technology, Engineering and Mathematics).
Applied Mathematics Research Center
Optical Science Center for Applied Research (OSCAR)
Center for Research and Education in Optical Sciences and Applications
Experimental Program to Stimulate Competitive Research
Alliance for Minority Participation in the Sciences
Delaware INBRE
Title III Revitalizing Education and Excellence in Mathematics and Science (REEMS) Program